Buford Commercial Locksmith Services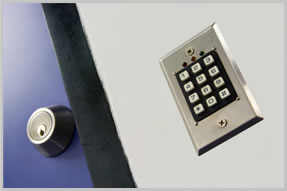 Many business owners in and around Buford know that they can call on us for all of their service needs. If you have a business and need deadbolt locks installed, door closures, keypad devices installed, break-in repairs made or any other type of locksmith emergency, you can always count on the services of Buford Supreme Locksmith. We have a team of reliable and effective locksmith technicians who have the skills and training needed to be able to effectively help with your locksmith service needs. Don't go on without the proper security to protect your investment. Instead, call on the services offered to you at Buford Supreme Locksmith. Our locksmith technicians are prepared to handle any of your commercial locksmith service needs. When they are called upon to assist you, they will make sure that you are fully aware of the job they are prepared to handle for you. At Buford Supreme Locksmith, we offer you a complimentary, no-obligation consultation. Find out what we can do that will benefit you long term. Many of the services that we have to offer to you have proven most helpful to the businesses that we serve at Buford Supreme Locksmith. When you want to be able to get your money's worth, you can whenever you depend on us for your service needs. No other locksmith service is as well-known and as widely used as we are at Buford Supreme Locksmith. Allow us to show you why we are the preferred locksmith technicians in Buford at Buford Supreme Locksmith.
CALL TODAY: (678) 214-4045
At Buford Supreme Locksmith we offer the following Commercial Locksmith service:
Desk/Cabinet/File Cabinet Locks
Emergency Locksmith
Keypad Devices
Lockouts
Key Extractions
Break-in Repairs
24 Hour Service
Deadbolts and Hardware
Maintenance
Combination Changing
Door Closers
And many more...
CALL NOW: (678) 214-4045